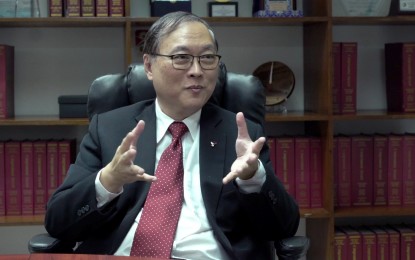 MANILA – The Department of Information and Communications Technology (DICT) is eyeing the creation of an online shopping platform to help micro, small, and medium enterprises (MSME) expand their businesses into the digital space.
DICT Secretary Ivan John Uy said the platform would provide a complete e-commerce "ecosystem" from sourcing of raw materials, global digital marketing, and an e-payment system.
"This will be integrated -- they won't have to worry about how would they transform their business from a brick-and-mortar into an e-commerce-enabled business," Uy told the Philippine News Agency (PNA) Tuesday.
He said the platform, to be run by the DICT in cooperation with the Department of Trade and Industry, would be similar to other online shopping platforms such as Shopee and Alibaba.
"But then, specially designed for MSMEs. This will bring them up, make them more, and will become a major player. Because MSMEs have always been a major player in our economy," he said.
Instead of having to design and develop their own websites to expand their businesses online, he said the government would design the platform and the MSMEs would simply need to "register and be onboard."
"[It will] assist them to transform their businesses and introduce them to the e-commerce world seamlessly. Kasi 'yan ang challenge nila (Because that's the challenge for them). Where the heck are they going to hire web designers?" he said.
The project is to address the effects of the Covid-19 pandemic that shuttered numerous businesses while others who adapted online thrived, he said.
"They haven't been able to shift their business into the e-commerce platform because of challenges. We're here, and we'll solve those challenges for them and make it easier for them to do," Uy said.
GlobalData, a leading data and analytics company based in the UK, said e-commerce market in the Philippines has registered growth during the last few years and the Covid-19 pandemic has further accelerated this trend.
It is expected to further grow an annual rate of 15.8 percent from 2022 to 2025 and transactions are projected to reach PHP495.2 billion in 2025. (PNA)