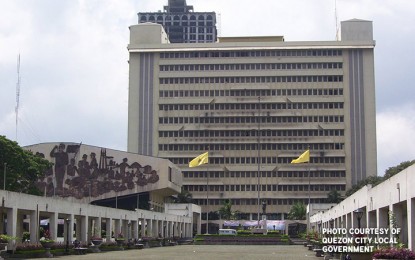 MANILA – San Miguel Corporation's (SMC) packaging unit San Miguel Yamamura Packaging Corp. has signed on to boost Quezon City's trash-to-cashback program to help divert garbage away from landfills and together with waste solutions and technology partners, is eyeing to expand the program to Metro Manila and nearby provinces.
In a statement Wednesday, SMC president and chief executive officer Ramon S. Ang said SMYPC is joining the program to lend its expertise on the circular economy –in particular, recycling of glass, which had been the missing component of the ongoing initiative.
The "Trash-to-Cashback" program, implemented by the QC government in partnership with waste management solutions firm Basic Environmental Systems and Technologies, Inc. (BEST, Inc.) and technology partner BXTRA Philippines (bXTRA), utilizes the firms' "My Basurero" app which accepts requests for waste collection, including recyclables.
It encourages citizens to be more conscientious about waste segregation.
Through the program, they are able to exchange their recyclables and single-use plastics for "environmental points' which they can use to pay for utility bills such as electricity, water, and internet services through the Bayad App; avail grocery items through the Trash to Cashback Mart, and order food deliveries from the partner merchants.
QC Mayor Joy Belmonte and Vice Mayor Gian Sotto, along with QC Climate Change and Environmental Sustainability Department head Andrea Villaroman, welcomed the addition of SMYPC as a partner to the program.
"We are honored to be welcomed by the QC local government as a partner in this important and truly innovative project that teaches and incentivizes citizens to minimize their impact on the environment, and segregating their household wastes," Ang said.
"I'm more than confident that SMYPC's world-class expertise and long experience in zero-waste or circular economy practices will contribute significantly to the realization of our shared goal of addressing solid waste pollution, and promoting sustainability in our communities," he added.
While the program had been making headway in the recovery of recyclables and single-use plastics, it had not been able to include glass wastes in its collection as there was previously no partner that could process the materials properly and sustainably.
SMYPC is now on board and has committed to purchase all glass and cullet to be collected, which it will then recycle and make into new glass products.
SMYPC's glass business uses a significant percentage of recycled glass in its manufacturing line.
"Glass will not decompose if left in landfills, but it is highly recyclable and can actually be reused endlessly without any adverse effects on quality or safety. Producing glass products using recycled material also uses up significantly less energy. It's a system that benefits all, and the only challenge is making sure we are able to collect as many used glass materials as we can," Ang added.
Glass produced from recycled material also reduces related air pollution by 20 percent and related water pollution by as much as 50 percent, according to the World Wildlife Fund for Nature.
Ang said SMYPC, BEST, Inc. and bXTRA are in talks with several Metro Manila LGUs to implement the trash-for-cash and glass collection program in other cities "very soon."
"We are grateful to SMYPC for partnering with us on this major expansion for our organization. Glass is among the most common packaging material(s) out there, and with their help, we will be able to recycle a larger volume of it," said Jan-Vincent Mercado, senior vice president for Business Development of BEST, Inc. (PR)