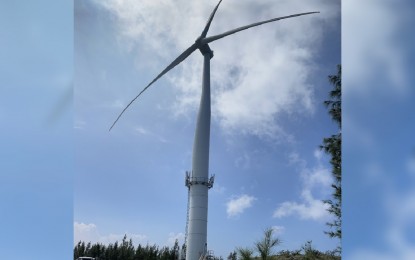 LAOAG CITY – A number of Ilocos Norte residents, mostly riders from here, joined an electric price hike motorcade on Thursday appealing to the Ilocos Norte Electric Cooperative (INEC) and other concerned authorities to help reduce the high electricity rates in the province.
As of July, the electric rate being charged to consumers stood at 18.56 per kWh, much higher than that of other provinces which ranges from PHP9.47 per kWh to PHP16.49 per kWh such as in the electric cooperatives of Benguet, Isabela, Ilocos Sur, Pangasinan, Ifugao, and Nueva Vizcaya.
A cellphone repair shop owner who joined the motorcade, Ronaldo Nacional, 40, of Barangay 11 Santa Balbina here, said in an interview the surging power rates were already unbearable and too heavy on his pocket.
"I used to pay an average monthly electric bill of PHP1,600 but this went up to PHP3,500 already," said Nacional, adding his electric bill is already more than his housing rental.
Nelly Cristobal, a resort owner in Pagudpud town, is also contemplating on halting her operations to save on electricity and just use the savings for the self-supporting students working for her at Casa Victoria.
"It's so hard to think that for the past three months, I have been paying this huge amount and I am not always in full capacity and my rooms are not a lot compared to others," said Cristobal, as she posted her July electric bill worth PHP234,070.63 on social media.
In response to the public clamor, Governor Matthew Joseph Manotoc reassured his constituents that the Ilocos Norte government, along with other concerned authorities, is already working to lower the electricity rates in Ilocos Norte, known as the renewable energy capital of the Philippines.
"For the past few months, I have been working with INEC, the national government, and relevant parties to lower our electricity rates. However, it is a complicated and long process that I do not fully control," said Manotoc as he vowed to exhaust all means to lighten the burden of power consumers.
Backing this move, Representative Ferdinand Alexander Marcos of the First District of Ilocos Norte earlier met with Commissioner Alexis Lumbatan of the Energy Regulatory Commission to discuss the high power rates in the province.
According to the legislator, the ERC committed to look into the cause of soaring electricity rates by reviewing the power supply contracts of the INEC to determine whether there has been over-contracting of capacity by INEC for its franchise area which may have led to an increase of rates, among others. (PNA)