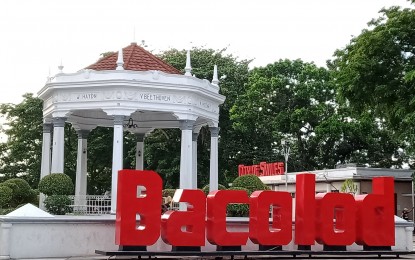 BACOLOD CITY – The city council here has approved a resolution supporting the bill filed by Lone District Rep. Greg Gasataya seeking to divide Bacolod into two congressional districts.
Vice Mayor El Cid Familiaran said on Thursday the measure recommending the approval of the redistricting was unanimously passed during the regular session on Wednesday afternoon.
"A simple approval from the Sanggunian will do. One of the requirements is for the (City Council) or any local government unit to approve the proposed division," Familiaran said in a radio interview.
He noted that the redistricting of the city is long overdue, adding that "more representation means more projects, developments and more funding" for Bacolod, which has a total of 61 barangays.
Gasataya, who filed House Bill (HB) 297 for the creation of a second legislative district on July 1, had earlier said he has been pushing for the redistricting of Bacolod since 2016, but the previous city councils failed to pass a resolution manifesting support for the bill.
The lawmaker said the House committee on local government requires the submission of the said resolution.
There should be one representative for every 250,000 inhabitants to ensure that a city or a province is given proper and adequate representation in Congress.
Based on the 2020 Census of Population and Housing, Bacolod has a total population of 600,783.
HB 297 seeks to create the first and second legislative districts of Bacolod by apportioning the 61 barangays comprising the city's Lone District.
A total of eight city councilors will be elected for each district, from the current 12 elected members of the City Council. (PNA)