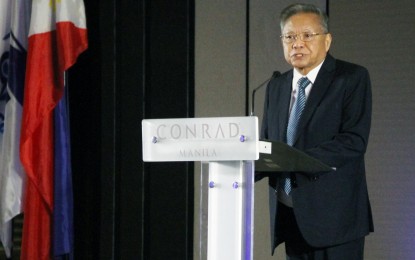 MANILA – The first globally-accredited cyber school was launched in Manila Wednesday, bringing in Israeli cyber security education to the Philippines.
The CybersCool Defcon will offer programs based on modules developed by Tel Aviv-based ThriveDX Saas, a company founded by Roy Zur, who previously spearheaded the design and training of elite Israeli Cyber and Intelligence Units.
"This is the first globally-accredited cyber school in the Philippines and the idea is really to bring the skill of the people. And this is not only about security, but it's also related to anything today because everything at the end of the day is related to cybersecurity," CybersCool Defcon founder Tatoo Amsili told reporters during the launch.
Amsili said they are also in talks with different agencies to discuss possible training programs for government personnel. This as he noted that government agencies must not solely rely on a third-party service provider.
"Any department actually goes online today and (they) really need to have their own people they cannot be depending on third party in the software hardware. It's not enough we need later on people to take over and to manage it," he said.
CybersCool Defcon has six training programs, including the "Zero to Hero" Cybersecurity Bootcamp, which will open in August 2022.
Brig. Gen. Rami Efrati, founding member and former head of the Israel National Cyber Bureau-Civilian Sector, said its establishment alone conveys a message that "Israel is ready to share its knowledge in cybersecurity".
"Cyber is not only cyber attacks, I am speaking also about cyber terrorism. Because if somebody's trying to affect the population and the government by doing illegal things, we have to stop it immediately," he said in an interview.
"So the Israelis, as much as I know as my experience are ready to share this information together with you. This school is one way only," he added.
Israel Ambassador to the Philippines Ilan Fluss, meanwhile, sees the school's launch as a "strong foundation" for further cybersecurity collaboration between the two nations.
"This sector is very vibrant in Israel and very proactive so it's really bringing the sector to the Philippines and trying to localize it. And that's exactly the vision of the embassy and I see this as a model," he said.
CybersCool Defcon was founded by Edison Abella and Amsili, with retired Chief Justice Reynato Puno as its chairman of the board. (PNA)