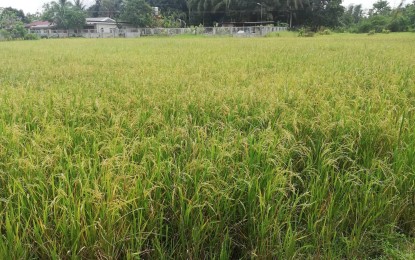 ILOILO CITY – The Department of Agriculture (DA) in Western Visayas is eyeing to boost its rice production this year through the catch-up plan of the national government, including the provision of fertilizer vouchers to qualified farmers.
DA Western Visayas Regional Executive Director Remelyn Recoter said one of the marching orders of President Ferdinand Marcos Jr., who also heads the department, is to increase rice yield.
"It is very vital given that rice is the staple food of Filipinos. If the production will increase there will be sufficiency in the supply and hopefully prices will reduce," she said in an interview on Thursday.
The intention of the catch-up plan is for the rice production to be sustained at the 2021 level or higher and to provide fertilizer subsidy, Recoter added.
The region's harvest in 2021 was at 2.3 million metric tons or up by 2.3 percent from the previous year despite the onslaught of Typhoon Odette in Western Visayas last December.
The fertilizer vouchers will be provided to palay farmers for the second cropping from August to September and those planting for the third cropping this year.
"Right now we are coordinating with local government units for the pre-masterlisting of farmers," she added to determine the exact number of rice farmers to be provided with vouchers.
The 2021 rice sufficiency level of Western Visayas was 141. 15 percent.
The region is also exporting products to other regions through the buffer stocking of the National Food Authority (NFA) as provided for under the Rice Tarrification Law. (PNA)