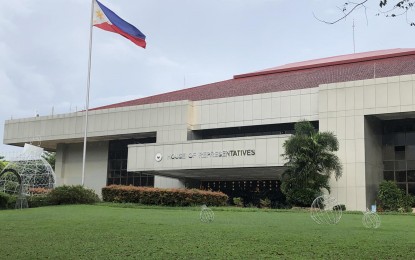 MANILA – Lawmakers on Thursday expressed hope that President Ferdinand "Bongbong" Marcos Jr. would lay down his plans on how to help the country rebuild and recover from the coronavirus disease pandemic and rising inflation during his first State of the Nation Address.
Bagong Henerasyon Rep. Bernadette Herrera said Marcos should come up with a new "master plan" that would tackle the country's pandemic recovery.
"We expect the President to unveil a roadmap to help the country recover from the impacts of Covid-19 for the next six years or so," Herrera said.
She said she is also interested to know new sources of revenue for the government to fund the recovery efforts.
"Saan kukuha ng pondo ang gobyerno para pondohan ang inaasahang malaking gastusin para makabangon ang ating mamamayan at ang ekonomiya mula sa Covid-19 pandemic (Where would the government get the funds to finance the costly recovery efforts for our economy and our citizens from the Covid-19 pandemic)?" she said.
She is also looking forward to the President's strategy to fight inflation, which pushes more people into poverty.
"Too many families feel the squeeze of higher costs of food, transportation and other basic commodities and services, which are induced by the Covid-19 pandemic and the war in Ukraine," Herrera said. "Just like everyone else, I am eager to know how this administration will lower the costs for Filipino families."
Herrera said the government must continue to provide economic relief that will support households and businesses, particularly micro, small and medium enterprises (MSMEs), until the virus is contained.
"Although the economy has recovered somewhat in the first quarter of this year, millions of Filipinos who lost their jobs remain unemployed, the economy is operating far below its capacity and the recovery appears to be stalling," Herrera said.
Albay Rep. Joey Salceda, meanwhile, said the importance of cheaper fertilizers in the government's efforts to lower food prices amid a global food price surge would "almost certainly be mentioned" in Marcos' first SONA.
"One of his quickest victories as Agriculture Secretary can be fertilizers. I commend his effort to pursue government-to-government procurement of fertilizers. That gets rid of a lot of middlemen margins," Salceda said in an interview.
Salceda said aside from government-to-government procurement, Marcos should also consider releasing fertilizer discount coupons, backed by the national government and good as currency when buying fertilizers.
"The tradeable coupons are very strategic at this point, because regardless of whether the farmer beneficiary actually uses them or trades them to another farmer, the end result will be that the discounted fertilizer will find its way into the land. And that will bring higher yields for key crops, while also helping address high fertilizer prices," he said.
According to the World Fertilizer Price Index, current prices are 75 percent higher year-on-year.
"I think PBBM can score very quick and extremely useful wins as DA (Department of Agriculture) Secretary by focusing first on fertilizers. It is the most important short-term intervention," Salceda said. (PNA)