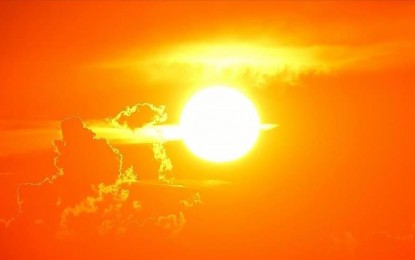 MANILA – Filipinos in Italy were told to take precautions as a deadly heat wave swept across parts of Europe.
Citing the Italian Ministry of Health, the Philippine Embassy in Rome said a heat wave bulletin indicating red alert levels had been issued in Campobasso, Milan, Rome, Bologna, Florence, Bolzano, and several other cities across Italy.
The temperatures, it said, could reach 40 degrees Celsius above from July 21 to 23.
"All Filipino nationals in Italy, especially the elderly, infants, children, and pregnant women are advised to take the necessary precautions and to be cautious of the negative effects caused by high temperatures," it said in a Thursday advisory.
Extreme heat in western Europe is causing devastating wildfires in France and Spain and unprecedented drought in Italy and Portugal, according to the United Nations.
This week, the UN World Meteorological Organization (WMO) warned that these heat waves will occur more frequently into the 2060s.
The pattern, it noted, is linked to the observed global warming attributed to human activity, raising "serious concerns for the planet's future".
"The negative trend in climate will continue at least until the 2060s, independent of our success in climate mitigation," WMO Secretary-General Petteri Taalas said.
"We have already lost the game concerning the melting of glaciers. We expect that the melting of glaciers will continue for the coming hundreds of years or even coming thousands of years…Sea level rise will continue for the same period." (PNA)