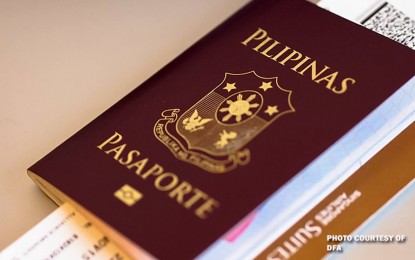 MANILA – The Philippine passport has ranked as the 80th most powerful globally, based on a list released by British consulting firm Henley & Partners.
According to the Henley Passport Index: Q3 2022 Global Ranking, the country climbed from the 82nd spot in the same period last year, with its access to 66 destinations increasing to 67 this quarter.
The Philippines shares the rank with Cape Verde Islands and Uganda.
Japan, meanwhile, holds the most powerful passport with visa-free access to 193 destinations. Singapore and South Korea, with visa-exempt status in 192 places, trail behind as the second most powerful passport in the world.
The Henley Passport Index updates its list quarterly and ranks passports according to the number of destinations their holders can access without a prior visa.
The index is based on exclusive data from the International Air Transport Association. (PNA)