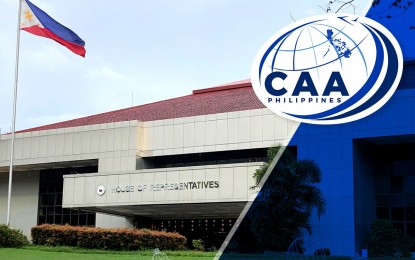 MANILA – In order to ensure security and safety during the first State of the Nation Address (SONA) of President Ferdinand Marcos Jr. on Monday, the Civil Aviation Authority of the Philippines (CAAP) will be enforcing limited and no-fly zones at the House of Representatives and its immediate vicinity from July 23-25, 2022.
The CAAP has already issued NOTAM (Notice to Airmen) B2088/22 as an advisory for the said event.
Starting 2 p.m. to 5 p.m. of July 23 to 24, all unauthorized aircraft and unmanned aerial vehicles (UAVs) within 5 nautical miles radius over Batasan Pambansa in Quezon City will be temporarily restricted.
On SONA day, July 25, no-fly zone will be implemented starting 1 p.m. up to 7 p.m.
Training flights of flying schools within Luzon are also suspended for the same duration from July 23 to 25.
The NOTAM also advised the public to expect a delay in arrivals and departures at Ninoy Aquino International Airport due to the restrictions during the event. (PNA)