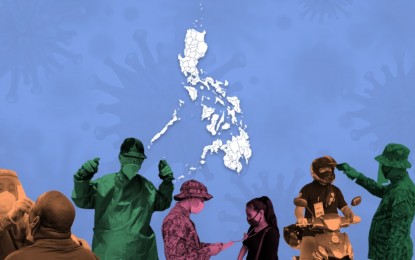 MANILA – The daily positivity rate or the number of people who test positive for Covid-19 in the National Capital Region (NCR) is increasing anew, the OCTA Research Group said Friday.
Over Twitter, OCTA Research Group fellow, Dr. Guido David, said NCR's positivity rate is at 14.6 percent as of July 20.
"A few days ago, we reported that the daily positivity rate in the NCR may have peaked. This was based on the data we obtained from testing laboratories care of the Department of Health," he said.
On July 15, the region's positivity rate reached 14 percent and has gone lower for the next three days.
However, it showed an increasing trend on July 19.
"It is not yet clear what is driving this change in trends. It is also not clear at this time when the peak will be reached in the NCR," David said.
The OCTA Research Group projects around 3,000 new Covid-19 cases nationwide and about 1,100 additional infections in the NCR on July 22.
Amid the rising cases in many parts of the country and the immune evasiveness of new variants, the group reminded the public to observe caution and practice the minimum public health standards. (PNA)