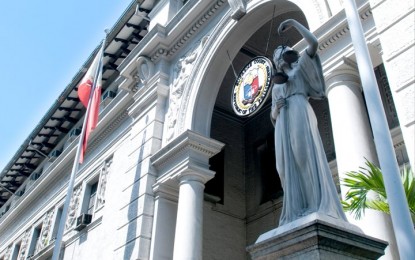 MANILA – The Supreme Court has denied the petition of a town in Isabela province that sought to uphold a municipal ordinance that imposed antenna and tower fees on cellular and relay stations.
In a decision published online on Friday, the SC First Division dismissed the petition filed in 2011 by the municipal government of San Mateo, represented by its mayor, Crispina Agcaoili, and legal officer Alfredo Remigio, against the Court of Appeals (CA) and Globe Telecom.
The case was taken to the SC after the CA affirmed the 2013 decision of the Regional Trial Court of Cauayan City declaring invalid, illegal, and unconstitutional the town's 2005 resolution that levied regulatory antenna and tower fees on private and commercial cellular or relay stations.
An annual fee is imposed for the operation of antenna cell sites/relay stations, which include antenna/tower base for citizen's band radio (PHP10,000); antenna mast base/tower for ultra-high frequency/very high frequency discs for transmitters and receivers (PHP50,000); and tower sites for cell site/relay station (PHP200,000).
San Mateo was asking Globe Telecom to pay its tax accountabilities amounting to P1.1 million incurred since June 27, 2005.
In 2015, the CA ruling turned the town's appeal as "abandoned and dismissed" due to its failure to comply with the appellate court's resolution requiring the town to submit proof of receipt of the opposing counsel of its brief.
Affirming the ruling against the town, the SC said "the CA may dismiss an appeal for failure of the appellants to serve and file the required number of copies of their brief or memorandum within the time provided by the resolution." (PNA)