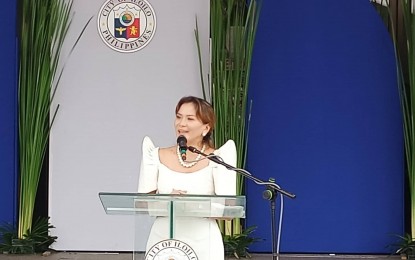 ILOILO CITY – Iloilo City Lone District Representative Julienne Baronda is looking forward to the inclusion of her proposed legislation to institutionalize the anti-drug abuse council (ADAC) in the priority agenda of President Ferdinand "Bongbong" Marcos.
Baronda said on Saturday that she refiled House Bill 756 seeking to institutionalize ADAC in barangays, municipalities, cities, and provinces for funding support.
"It aims to provide the council with funding regardless of the President for them to come up with a holistic program to combat illegal drugs," she said in an interview.
Currently, the creation of the ADAC was through an executive order so there is no specific source of funds, Baronda added.
"We need to protect our young people against illegal drugs through a holistic program. I look forward that it will get the support of our new President and will form part of his priority agenda," she said.
The bill was approved by the last Congress but failed to secure the nod of the Senate due to time constraints.
"We hope that it will be approved this Congress," she said.
She is expecting that President Marcos who will deliver his first State of the Nation Address (SONA) on July 25 will share with the Filipinos his agenda on food security, peace and order, education, and recovery from the pandemic. (PNA)