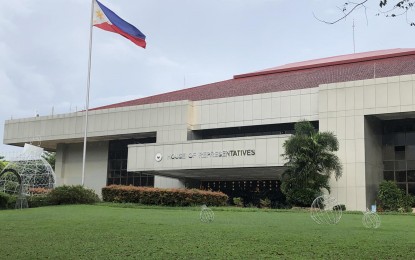 MANILA – The Quezon City government will strengthen further its security measures for President Ferdinand Marcos Jr.'s first State of the Nation Address (SONA) following a shooting incident at the Ateneo de Manila University campus that left three dead on Sunday.
Marcos will deliver his first SONA at the House of Representatives in Batasang Pambansa on Monday afternoon.
"The Quezon City government, together with departments, task forces, and agencies under its Law and Order Cluster, and the QCPD (Quezon City Police District) will work together to further strengthen security and other measures to ensure no untoward incident will occur during the State of the Nation Address on Monday and strictly enforce the gun ban that has been in place since Friday (July 22)," read the statement issued by Mayor Joy Belmonte.
Belmonte denounced the shooting incident that resulted in the cancellation of the School of Law graduation rites.
"This kind of incident has no place in our society and must be condemned to the highest level," she added.
Initial police reports identified the fatalities as former Lamitan City, Basilan mayor Rose Furigay, an Ateneo campus security guard, and Furigay's executive assistant.
The suspect, identified by the police as Dr. Chao Tiao Yumul, is now under custody.
The Commission on Human Rights (CHR) likewise reiterated its "stern reminder" that law enforcement officers must exercise maximum tolerance when dealing with protesters.
At the same time, the CHR reminded groups that will stage rallies to make sure they have the permit to hold their assemblies.
"The Commission takes this occasion to proactively remind State forces to protect and facilitate the right to peaceful protest in the same manner that it endeavors to ensure peace and order," Jacqueline Ann de Guia, CHR Executive Director, said in a statement on Saturday.
As Marcos discusses his agenda, De Guia emphasized it is equally crucial for the government to also provide space, enabling the right of the people to peaceful assembly.
"Beyond the realm of duty, it will also convey the sincerity of the new administration's call for unity by demonstrating openness and willingness to engage and listen to diverse voices and groups in the society," she said.
The CHR said its investigation office will dispatch investigators and lawyers to monitor SONA-related rallies. (PNA)