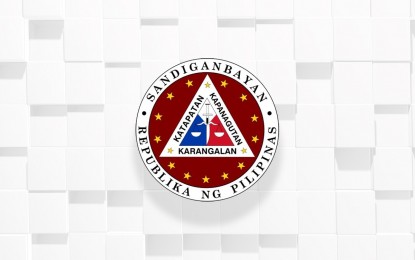 MANILA – The Sandiganbayan turned down the plea of a former lawmaker and a former town mayor of Sulu to junk their graft charges arising from an allegedly anomalous PHP5-million agriculture project in 2004.
In a resolution dated July 22, the anti-graft court's Fifth Division denied the motion filed by former Sulu 1st District Rep. Hussin Amin and former Hadji Panglima Tahil mayor Nedra Burahan, who are facing multiple counts of graft.
Also accused are regional agriculture officials Oscar Parawan, Samuel Simbajon, and Ma. Perlice Socorro Julian, and Commission on Audit's Abduljamar Ingui.
They are implicated in the alleged questionable release in three tranches of PHP5 million for the Farm Inputs and Farm Implements Program of Amin -- PHP3.25 million, PHP700,000, and PHP1.05 million.
Amin, Burahan and Parawan entered into a memorandum of agreement (MOA) for the procurement of farm inputs and implements while Simbajon, Julian, and Parawan processed and approved the disbursement "without reviewing the work and financial plan of the project contrary to the provisions of the MOA."
The local government, through Burahan, made a pact with Sunny Marketing Supplies, a supplier of farm inputs and implements without public bidding, progress reports, and proof of implementation.
Ingui was indicted for allowing the transactions without proper liquidation.
The court ordered the initial presentation of defense on Tuesday as it denied for "utter lack of merit" the motions for leave of court to file demurrer to evidence.
A demurrer filed by an accused seeks the outright dismissal of the case, citing the prosecution's failure to make a case even without the defense having to give their side.
Under court rules, when an accused still opts to file a demurrer without "leave of court", the accused waives the right to present evidence and submits the case for judgment on the evidence of the prosecution. (PNA)