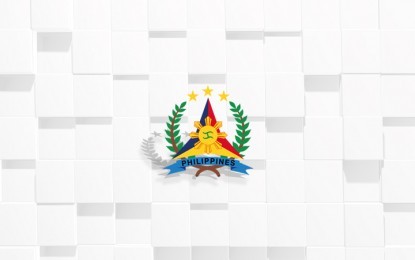 MANILA – The Armed Forces of the Philippines (AFP) said it is more than willing to provide inputs to priority legislations raised by President Ferdinand "Bongbong" Marcos Jr. during his State of the Nation Address (SONA) related to national security.
"The President has articulated his direction and policies in his SONA. Since many of these require legislations, the AFP will be ready to provide inputs on matters related to national security which include the National Defense Act, Mandatory ROTC (Reserve Officers Training Corps) to Senior High School students, the Unified Pension System for members of uniformed personnel who are with disability," AFP acting spokesperson Col. Medel Aguilar said in a message to reporters Monday night.
Marcos, during his SONA, said he expects both the Senate and the House of Representatives to support the proposed National Defense Act, and the proposed Mandatory ROTC and National Service Training Program.
The National Defense Act seeks amendments to the antiquated National Defense Act of 1935 to provide a change in the military structure of the AFP, making it "more responsive to current and future non-conventional security threats to the country's territorial integrity and national sovereignty".
Marcos also stressed the need to reinstitute the ROTC program as a mandatory component of senior high school programs (Grades 11 and 12) in all public and private tertiary-level educational institutions.
"The aim is to motivate, train, organize and mobilize the students for national defense preparedness, including disaster preparedness and capacity building for risk-related situations," he said.
The President likewise wanted to institutionalize the United System of Separation, Retirement and Pension, which will grant a monthly disability pension, in lieu of disability benefits provided under existing laws, for military and uniformed personnel (MUPs) retired by reasons of disability.
Aguilar said the AFP is willing to help organize and train the Medical Reserve Corps (MRC) should the task be given to them.
"(We are willing to help in setting up) even the Medical Reserve Corps, should the task of organizing and training them (be) given to the AFP," he added.
Marcos mentioned the need for the MRC which will be under the Health and Emergency Management Bureau of the Department of Health.
It shall be composed of licensed physicians, medical students who have completed their four years of medical course, graduates of medicine, registered nurses, and licensed allied health professionals. (PNA)