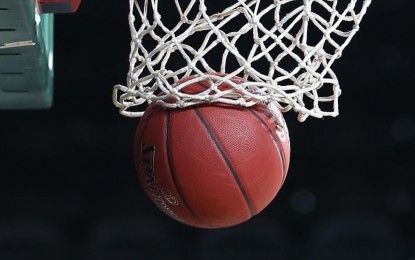 MANILA – A college basketball preseason game on Tuesday ended up in an unpleasant manner as one player each from the competing teams engaged in a punching incident.
Jose Rizal University's John Amores was seen throwing a haymaker at University of the Philippines' Mark Belmonte with 2:11 left in the third quarter of their UCBL Invitational Tournament game at the SGS Stadium in Quezon City.
Amores was irked when Belmonte, while jockeying for position inside the shaded area, appeared to have hit him with his forearm.
Amores pulled Belmonte down as he was falling into the floor and punched him in the face.
Cooler heads quickly pacified the situation but not without Belmonte getting his lip busted through Amores' punch.
Both teams eventually agreed to call it a day with the Fighting Maroons, who were leading the Heavy Bombers, 52-41, declared the winners.
As part of its upcoming return to action amid the coronavirus disease 2019 pandemic this season, the UCBL invited some NCAA and UAAP teams to play with its own top teams for the preseason event, thus, JRU and UP entering the tournament. (PNA)