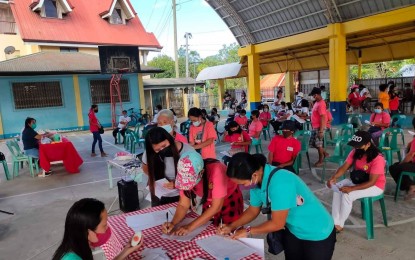 SAN JOSE DE BUENAVISTA, Antique – A total of 152 families belonging to the province's Indigenous Peoples (IP) community will be delisted from the government's Pantawid Pamilyang Pilipino Program (4Ps) next month.
Upon validation, they were found to already belong to the non-poor category or were not included in the Listahanan 3, which is the national household targeting system of indigent beneficiaries, Jeffrey Gabucay, Antique Pantawid Provincial Link, said in an interview Tuesday.
Gabucay said the IPs, particularly the Iraynon Bukidnon group, had been beneficiaries of the program since the implementation of the Modified Conditional Cash Transfer (MCCT) for IPs in 2014.
"We will be conducting case management for these IP households within this month so that we could forward to their respective local government units (LGUs) their request for further assistance that they would be needing before they exit from the program," he said.
Gabucay, however, said the LGUs would have to make sure that the families could avail themselves of the skills training that they need for their livelihood because they would no longer be receiving cash grants from the 4Ps.
The IPs who will be graduating from the 4Ps are from the towns of Valderrama with 142 households; Libertad, four; Sibalom, three; and from the towns of Belison, San Jose de Buenavista, and Hamtic, one each.
Their children must have already graduated from school or have a stable source of income.
Under the MCCT-IP, the household beneficiaries receive PHP750 monthly for their health needs.
A maximum of three children of an IP household beneficiary is also given monthly educational assistance of PHP700 for those in senior high school, PHP500 for those in junior high school, and PHP300 for children in elementary.
The 152 IP households set to graduate from 4Ps are part of the 500 families benefiting from the program in Antique. (PNA)