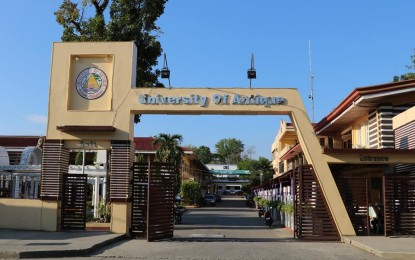 MANILA – The Supreme Court (SC) has granted a petition by government lawyers and remanded back to the lower courts the proceedings in connection with a property ownership dispute at the University of Antique.
The High Court granted the petition filed by the Office of the Solicitor General (OSG) and reversed the Court of Appeals, which in 2017 ruled that the the OSG could no longer raise the issue of ownership of the property as it been settled when the parties entered into a compromise agreement approved by the San Jose, Antique Regional Trial Court Branch 10 in 2014.
The OSG claimed that the compromise agreement was void because its deputized counsel in the RTC proceedings had no authority to enter into such a deal between the parties.
The university was originally known as the Antique School of Arts and Trades in Sibalom town, created in 1953 under Republic Act No. 851.
The municipality then expropriated several parcels of land, including that owned by the Pechuanco family, to become a site for the school.
In 1954, the court upheld the appropriation and Jose Pechuanco signed a deed of sale, transferring 8,670 square meters to the municipality, which then transferred the lot to the school.
Pechuanco's heirs later filed a suit for the recovery of the property occupied by the school.
In 2002, the OSG authorized the provincial prosecutor to appear on its behalf.
A proposed amicable settlement was raised by the heirs in 2012 and the OSG instructed its representative to inform the Board of Trustees of the University of Antique for their consideration.
The compromise agreement was submitted to the RTC in 2013 without the OSG as a signatory in the deal where the school, among other things, agreed to pay PHP12 million.
The SC said in its decision published online on July 22 that the "deputized counsel merely assists the OSG and is under its control and supervision."
The appearance of a deputized counsel such as a provincial prosecutor does not divest the OSG of control over the case, the SC ruled.
"Accordingly, despite the deputation, the OSG must still be in control of all substantial matters of the case and as a general rule, a compromise agreement without the consent of the solicitor general is not binding," the SC said. (PNA)