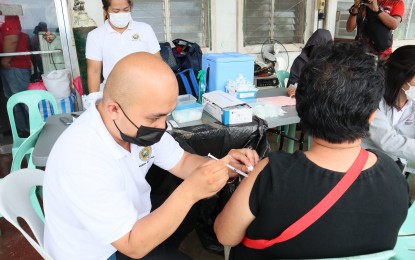 DUMAGUETE CITY – Active coronavirus disease 2019 (Covid-19) cases in Negros Oriental have doubled in just one week, a provincial health official said on Tuesday.
Assistant Provincial Health Officer Dr. Liland Estacion said as of July 25, the province has logged 80 active Covid 19 cases.
On July 18, the province recorded 41 cases.
"Personally, I am already looking at this rising trend as alarming because for a while, we were enjoying single-digit active infections, even to as low as fewer than 10 cases in a day," she said in mixed English and Cebuano.
Estacion said the actual number of infections cannot truly be determined because many people practice self-testing using antigen kits at home.
"Right now, people are going about their daily lives as if Covid-19 is no longer around. And yet, we receive reports of infections here and there, perhaps due to being complacent and no longer observing the simple protocols such as wearing of face masks," she said.
Estacion hoped Gov. Pryde Henry Teves will soon meet with the mayors and ask them to help in the government's vaccination campaign.
The province continues to post a low and slow turnout of vaccinated individuals, which has resulted in it still being placed under Alert Level 2, she said.
Records showed that a total of 671,987 individuals were fully vaccinated against Covid-19, including those who received the one-shot Janssen vaccine.
This represented 58.5 percent of the province's target of 1,148,424 individuals.
Last July 21, Negros Oriental logged a 58.1 percent vaccination accomplishment. (PNA)