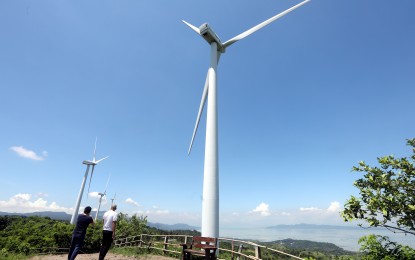 MANILA – Officials from the Department of Energy (DOE) said on Tuesday one of the agenda in the energy sector of the Marcos administration is to reduce the cost of fuel and power in the country.
DOE director Mario Marasigan said since the country is dependent on imported petroleum products, the agency aims to tap other fuel sources, as well as to push for innovation in the mass transportation system.
"We can introduce electric-driven locomotives rather than (the) conventional transportation system. We can also introduce the e-vehicle program so we use more of the renewable energy that we have in terms of (the) electric power industry and lessen our dependence from fuel sector," he said during the post-State of the Nation Address (SONA) Philippine economic briefing in Pasay City.
Marasigan added that the DOE is also pushing for the exploitation of indigenous resources, not only renewable energy, but finding the next natural gas resources that will augment the Malampaya gas field.
In his SONA on Monday, President Ferdinand Marcos Jr. said there is a need to build more new power plants to meet the growing power requirement in the country.
"We must build new power plants. We must take advantage of all the best technology that is now available, especially in the area of renewable energy," Marcos said.
In the economic briefing, DOE Secretary Raphael Lotilla said the agency's top priority is to address uncertainties in the investment environment that hold back investors from putting their capital in the energy sector.
"And we will do that through a number of measures: one, through executive action, to clarify the policy; second, in order to stabilize the investment regime, to have the clarification by Congress as well," Lotilla said.
He said the agency has been directed by the Chief Executive to pursue energy security and reduce energy cost during this administration.
Aside from putting up new power plants, Lotilla said strengthening the transmission lines and completing the inter-island interconnection will help in the electrification of households in the country. (PNA)