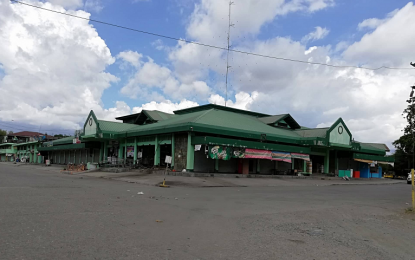 SAN JOSE DE BUENAVISTA, Antique – The province of Antique needs to have a railway to cut the travel time from Iloilo province and entice more tourists and business investors.
"I intend to submit a proposal to the Western Visayas Regional Development Council for Antique to be included in the Panay Railway System project, considering that the province is also part of Panay island," Governor Rhodora J. Cadiao said in an interview on Tuesday.
Cadiao expressed high hopes that the province would be included in the plan after the pronouncement of President Ferdinand Marcos Jr. during his first State of the Nation Address that the revival of the Panay Railway System would be one of his administration's priorities.
She said construction of the railway could either start in Anini-y in the southern part of Antique or Libertad town in the north.
Libertad is near Boracay Island in Aklan and Palawan, both popular tourist destinations in the country.
The Panay Railway is being proposed to extend from Iloilo to Capiz and Aklan provinces.
Aklan is the adjoining province of Antique in the north and Iloilo in the south.
"An engineering study will be undertaken to know the cost that would entail if the Panay Railway will be extended to Antique," Cadiao said.
Meanwhile, the governor favored the President's pronouncement that there would be no more lockdowns due to the coronavirus disease 2019 (Covid-19) as the economy of the province is already improving.
"The lockdown was really disastrous and caused a big economic meltdown to the province," she said.
Cadiao said the provincial government continues to campaign for massive Covid-19 vaccination. (PNA)