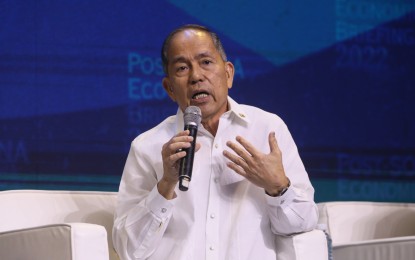 MANILA – The Department of Labor and Employment (DOLE) will join forces with other agencies to further enhance the skills of Filipino workers.
Secretary Bienvenido Laguesma said employees with additional skills would have better and higher-paying opportunities.
"With the Technical Education and Skills Development Authority, reverted to the fold of the Department of Labor and Employment, we will concentrate vigorously in coordination with the other departments to upskill workers, to answer and respond to the needs and requirements of emerging and growth industries," he said at the post-State of the Nation Address Economic Briefing 2022 held at the Philippine International Convention Center in Pasay City on Tuesday.
Laguesma said the growth industries, which they identified based on labor market studies, are manufacturing, services, agriculture, tourism, construction, information technology, and business process outsourcing.
At the same time, DOLE is looking to assist students in learning proper skills to have a shot at better jobs.
"We would like our initiatives to focus also on what we call the special program for the employment of students, as well as hone the skills of our youth and prepare them for better work arrangements," he added.
Laguesma said he would use the Public Employment Service Office (PESO) and PhilJobNet, the government's online platform that crossmatches jobseekers with job postings and employers.
"All in all, we would like to have job facilitation and also the concept of ease of doing business being implemented and enjoyed because you know, the creation of jobs would be done largely by the private sector and we would like to really work in tandem with them," he added.
The PESO is a non-fee charging multi-dimensional employment service facility in local government units. (PNA)