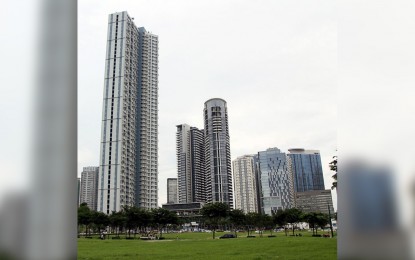 MANILA – The Philippines can join the ranks of upper middle income economies by 2024 provided the economy sustains current growth and even accelerates this and next year, Socioeconomic Planning Secretary Arsenio Balisacan said Tuesday.
"At the rate we are growing and assuming we will achieve the 6.5 to 7.5 percent this year, and the 6.5 to 8 percent next year, we should be reaching that minimum of USD4,250 in 2024. By that time, then we'll become a member of the so-called upper middle class," he said during the post-State of the Nation Address (SONA) Philippine economic briefing in Pasay City.
Balisacan, also Secretary of the National Economic and Development Authority (NEDA), said becoming an upper middle-income country means the size of the government revenues will be bigger so it has more resources for providing public services, social protection, among others.
"So, it's so crucial that we are able to grow quickly and sustain our growth because that is really the most sustainable way of reducing poverty," he said.
In his first SONA Monday, President Ferdinand "Bongbong" Marcos Jr. cited his administration's measurable medium-term macroeconomic and fiscal objectives, including at least 4,256 USD income (GNI) per capita and the attainment of upper middle-income status, and bringing down poverty to 9 percent or single-digit poverty rate by 2028.
The World Bank defines upper middle-income economies as those with gross national income (GNI) per capita between USD4,096 and USD12,695.
Meanwhile, Balisacan said the NEDA, in coordination with other agencies, is preparing the blueprint for the socioeconomic development plan for the country.
Marcos has ordered concerned government agencies to work on the next Philippine Development Plan and complete it before the year ends.
"...The aspiration is not just to achieve high growth, sustain a growth of 6.5 percent to 8 percent, but even more important will be to ensure that growth is more inclusive this time and in the previous year so that our Filipino people, majority of poor people will also rise the tide, that's the intention and critical to that is our success in generating high quality jobs and raising productivity," Balisacan said. (PNA)