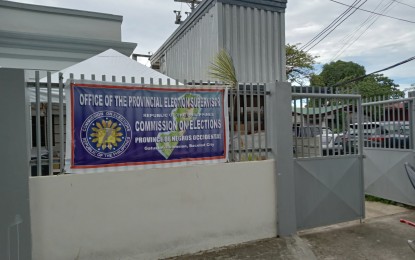 BACOLOD CITY – About 116,045 residents of Negros Occidental, including this capital city, have registered with the Commission on Elections (Comelec) in a recently concluded three-week list-up ahead of the Barangay and Sangguniang Kabataan (SK) elections in December.
As of Wednesday, data showed there were 23,222 registrants on July 4-9; 37,334 on July 11-16; and 55,489 on July 18-23.
Provincial Election Supervisor Ian Lee Ananoria said with the conclusion of the voters' registration, the Comelec is already in the middle part of the preparations for the upcoming polls.
"The Election Registration Board will hold a hearing on August 1. As far as we are concerned, the elections will push through on December 5," he told reporters.
Ananoria said the number of registrants was high but they have yet to determine which among these are new or transferees.
"Based on what I saw recently, it seems half are SK registrants," he added.
He noted that most of those who queued up for registration across the province have been accommodated except in four or five towns, which were unable to cater to all applicants by midnight on the final day.
In the lone district of Bacolod, a total of 10,309 individuals were registered, followed by 17,544 in the first district; 13,522 in the second district; 16,613 in the third district; 17,500 in the fourth district; 20,948 in the fifth district; and 19,609 in the sixth district. (PNA)