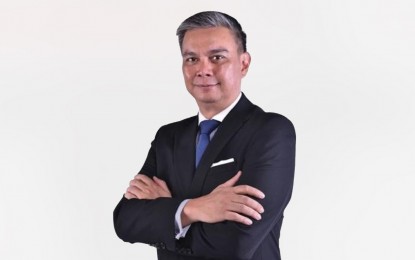 MANILA – Expectations for continued interest rate increases due in part to the accelerating inflation rate are expected to benefit short-term bond investors.
"Fixed income returns for those bond investors could improve. The bridge continues to go up. For those who are in short-term funds, you're likely to see better returns as well," BPI Investment Management, Inc. (BIMI) president Martin Enrile said in a virtual briefing on Wednesday.
Enrile said the landscape for medium- to long-term peso-denominated bond fund investors is different.
"The gains might not be as prominent as the short-term fund, particularly if you're in a pure mark-to-market fund," he said.
Enrile said investments in equities are currently challenged, given the global economic uncertainties and talks of a possible recession in the US, the world's largest economy.
He said investors who have US dollar-denominated holdings are benefiting from the current strength of the greenback, which is boosted by the continued increase in the Federal Reserve's funds rate.
To date, the Federal Reserve's key rates have been hiked by a total of 150 basis points as monetary authorities target to tame the four-decade high inflation rate in the US.
Similarly, the policy-making Monetary Board has increased the Bangko Sentral ng Pilipinas' (BSP) policy rates by 150 basis points to also address the increasing consumer price index and address the volatilities caused by rising interest rates overseas, which has also affected the local currency.
Enrile said statements by BSP Governor Felipe Medalla about further increases in the BSP's key rates have buoyed the peso, which improved to the 55-level to the US dollar on Tuesday after staying at the 56-level for weeks now.
"We do expect rates to continue to go up. We do expect volatility in foreign exchange, which is principally why we are offering a stable income fund at the moment," he said.
BIMI, a subsidiary of the Ayala-led Bank of the Philippine Islands (BPI), launched on Wednesday its first real estate-focused peso-denominated mutual fund called ALFM Real Estate Income Fund (ALFM REIF).
The ALFM REIF is authorized to offer up to 100 billion units of participation to the public at an initial value of PHP10 apiece. Initial investment is PHP5,000.
"Diversifying into real estate, both through REITs (Real Estate Investment Trust) and estate-linked securities, is a good hedge against inflation, especially with inflation driven by the current market conditions," Enrile added. (PNA)