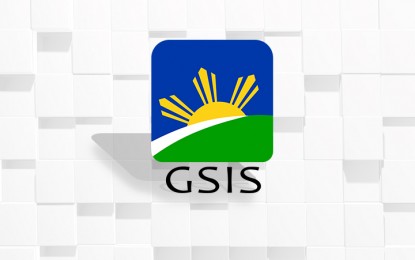 MANILA – Government Service Insurance System (GSIS) President and General Manager Wick Veloso announced Wednesday that the pension fund will grant emergency loan to assist GSIS members and pensioners who are residing or working in areas affected by the 7.0-magnitude earthquake that hit the northern part of the country this morning.
"We will ensure that our members and pensioners will receive financial assistance, through our emergency loan, to tide them over during the crisis. We are also in touch with all public entities affected by the earthquake to check if there are damaged government properties that may claim insurance from GSIS," Veloso said after President Ferdinand Marcos Jr. ordered the immediate mobilization of rescue and relief teams to affected areas.
The pension fund chief said GSIS has allocated PHP5.4 billion for the emergency loan program this year.
GSIS members who have existing emergency loan balance may borrow up to PHP40,000 to pay off their previous emergency loan balance and still receive a maximum net amount of PHP20,000. Those without existing emergency loan may apply for PHP20,000. Pensioners may likewise apply for a PHP20,000 loan.
Active members residing or working, as well as old-age and disability pensioners residing in affected areas in Northern Luzon may apply for the loan after these have been declared under a state of calamity.
The GSIS emergency loan is payable in 36 equal monthly installments at 6-percent interest rate computed in advance. It is also covered by a loan redemption insurance, which deems the loan fully paid in case of the borrower's demise, provided that loan payment is up to date.
Qualified to apply are members who are in active service and not on leave of absence without pay; have at least three months of paid premiums within the last six months; have no pending administrative or criminal case; and have a net take-home pay of not lower than PHP5,000 after all required monthly obligations have been deducted.
For details on the GSIS Emergency Loan Program, members and pensioners may visit the GSIS website (www.gsis.gov.ph) or Facebook page (@gsis.ph); email [email protected]; or call the GSIS Contact Center at 8847-4747 (if in Metro Manila) or 1-800-8-847-4747 (for Globe and TM subscribers) or 1-800-10-847-4747 (for Smart, Sun, and Talk 'N Text subscribers). (PR)