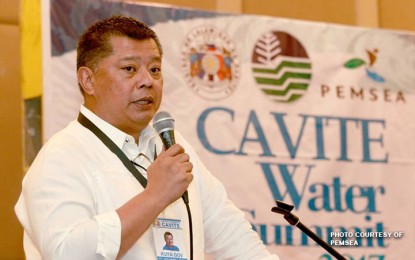 MANILA – The House of Representatives on Wednesday night adopted a resolution calling on the Commission on Elections (Comelec) to hold a special election to fill the vacancy for the position of representative for Cavite's 7th district.
The chamber adopted House Resolution (HR) 100, certifying the existence of a vacancy for the legislative post, after its representative, Jesus Crispin Remulla, joined President Ferdinand "Bongbong" Marcos Jr.'s Cabinet as Justice Secretary.
Speaker Martin Romualdez, who has been designated as caretaker of the 7th district of Cavite, authored the resolution along with Majority Leader Manuel Jose Dalipe, and Minority Leader Marcelino Libanan.
"The vacancy has left the constituency of the aforementioned legislative district without representation in the House of Representatives," the lawmakers said in the resolution.
They cited Republic Act No. 6645, which provides that in case a vacancy arises in the House of Representatives at least 1 year before the next regular election for members of Congress, the Comelec, upon receipt of a resolution certifying the existence of such vacancy, shall hold a special election to fill such vacancy.
Meanwhile, Republic Act No. 7166 provides that the Comelec should call and hold a special election not earlier than 60 days nor longer than 90 days after the occurrence of the vacancy. (PNA)