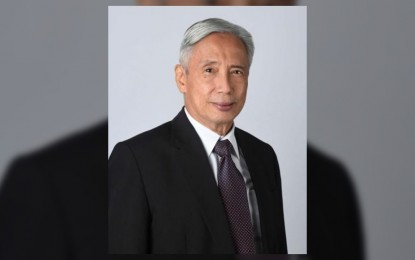 MANILA – All possible measures to rein in risks to inflation will be tapped following another 75 basis point increase in the Federal Reserve's key rates, which is seen to negatively impact the Philippine peso.
In a statement on Thursday, Bangko Sentral ng Pilipinas (BSP) Governor Felipe Medalla said the additional increase in the Fed funds rates, targeted to tame US' four-decade high consumer price index along with the tightening of global financial conditions and uncertainties on the global economy, "could continue to drive exchange rate movements in emerging markets" like the Philippines.
"In order to manage the spillover effects of such external developments, the BSP is prepared to utilize the full force of available measures in order to address the potential risks to Philippine inflation expectations arising from an overshooting or excessive depreciation of the Philippine peso," he said.
The latest Fed rate hike brings to 225 basis points the increase in its key rates thus far this year following the 25 basis points last March, 50 basis points last May, and 75 basis points last June.
The BSP's policy-making Monetary Board (MB) has increased the central bank's key rates by a total of 125 basis points to date -- 25 basis points last May, 25 basis points last June, and 75 basis points this month.
The recent rate hike was made off-cycle, or not during a policy-rate meeting, after the US reported further acceleration of its inflation rate in June to 9.1 percent, which is seen to further weaken the Philippine peso, among others.
To date, the local currency is trading at 55-level against the US dollar, an improvement from the past days when it closed at 56-level and almost hit the latest record-low of 56.45 to a greenback, registered on Oct. 13, 2004.
Medalla said any policy measures will continue to be guided by the monetary authorities' "assessment of the domestic and global developments that affect the outlook for inflation and growth."
He said the BSP's policy actions are geared towards bringing the rate of price increases back to "a target-consistent path over the medium term."
"Further monetary policy adjustments will be carried out in the coming months commensurate with the primary objective of preventing inflation from becoming further entrenched," he added.
Medalla said the central bank "believes the Philippines' robust economic prospects continue to provide enough room for further tightening of the monetary policy stance."
"As always, the BSP's future monetary policy decisions will remain guided by data outcomes for the Philippine economy," he added. (PNA)