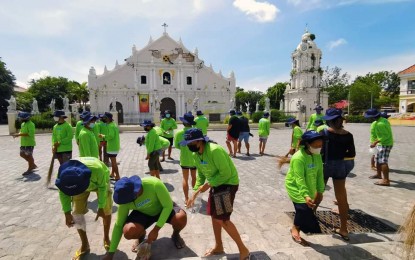 MANILA – The Department of Labor and Employment (DOLE) has allocated PHP50 million to provide emergency employment to workers affected by the magnitude 7 earthquake that hit Northern Luzon on Wednesday morning.
Labor Secretary Bienvenido Laguesma said Thursday the initial amount will help finance the hiring of workers in affected regions.
"Our regional directors in the affected areas in the Ilocos Region and Cordillera Administrative Region have been directed to make available to the victims, particularly the workers and their families, our emergency employment assistance," he said in a phone interview.
The targeted beneficiaries will be provided temporary employment which includes light public works such as street sweeping, debris cleaning, and declogging works.
He noted that those who will be given temporary jobs will be paid based on the prevailing minimum wage in the region.
Laguesma said they are also prepared to increase the budget for the measure if needed.
"It will depend on the recommendations of DOLE's regional offices on the basis of their assessment of the needs of the identified beneficiaries," he added. (PNA)