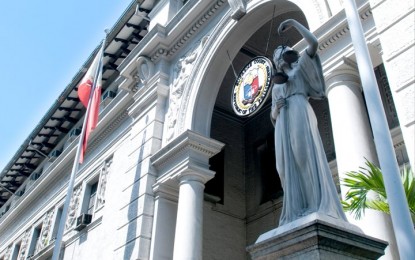 MANILA – The Supreme Court en banc has issued guidelines on the plea bargaining process in drug cases.
Under the guidelines, though the prosecution and the defense may agree to enter into a plea bargain, it does not follow that the courts will automatically approve the proposal.
"Judges must still exercise sound discretion in granting or denying plea bargaining, taking into account the relevant circumstances, including the character of the accused," the SC said.
Likewise, the court shall not allow plea bargaining if its objection is valid and supported by evidence that "the offender is a recidivist, habitual offender, known in the community as a drug addict and a troublemaker, has undergone rehabilitation but had a relapse, or has been charged many times; or when the evidence of guilt is strong."
Plea bargaining, the SC added, requires the mutual agreement of the parties and remains subject to the approval of the court.
"Regardless of the mutual agreement of the parties, the acceptance of the offer to plead guilty to a lesser offense is not demandable by the accused as a matter of right but is a matter addressed entirely to the sound discretion of the court," it said.
Also under the guidelines that if the accused admits drug use or denies it but is found positive after a drug dependency test, then he/she shall undergo treatment and rehabilitation for a period of not less than six months.
The said period shall be credited to his/her penalty and the period of his/her after care and follow-up program if the penalty is still unserved.
If the accused is found negative for drug use or dependency, then he/she will be released on time served.
The SC also cited other requirements to a valid plea bargain, such as a written request and compliance with the required form.
The tribunal meeting en banc made the clarification in recent cases and in response to a letter from the Philippine Judges Association following recent SC en banc decisions. (PNA)