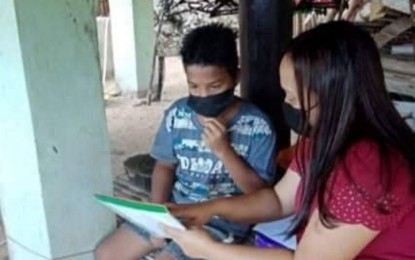 SAN JOSE DE BUENAVISTA, Antique – The Department of Labor and Employment (DOLE) has tapped 925 senior high school students and fresh graduates for its Government Internship Program (GIP) to be deployed in 18 municipalities and other government agencies in Antique starting this August 1.
"The interns under the GIP program will have opportunity to hone their skills in doing clerical and other office work for their eventual regular employment," said Carmela M. Abellar, DOLE Antique provincial director, in an interview on Thursday.
The role of participating government agencies and local government units is to identify the interns who are not beyond 30 years old and have no experience working in the government.
The Department of Education (DepEd), which is one of the participating agencies, is expected to assign the interns to do administrative work or be assigned to assist learners as para-teachers like in the previous year, Abellar said.
"DepEd will be the one to identify the job that would be given to the interns commensurate to their qualification," she added.
DOLE, however, is yet to provide details on the number of interns that will be deployed to the DepEd.
The department will pay the PHP450 daily wage or stipend to be given to each intern.
"DOLE will pay all the stipend of the interns and will not be asking for counterpart from the LGUs (local government units) or agencies," she said.
The department also enrolled the interns with the Government Service Insurance System (GSIS) group accident insurance so that they would be covered during their entire three months of internship. (PNA)