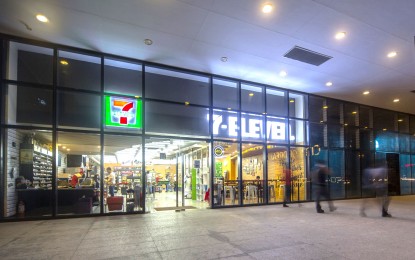 MANILA – Philippine Seven Corporation (PSC), the exclusive licensor of 7-Eleven stores in the country, is ramping up spending and opening more stores, bullish about continued growth as the government plans no another lockdown.
"The President's (Ferdinand Marcos Jr.) announcement that no more lockdown gives the business certain(ty)," PSC president and chief executive officer Jose Victor Paterno said in a virtual press briefing on Thursday.
Paterno said they are "very bullish" about the business as the coronavirus disease 2019 (Covid-19) lockdowns are over.
Lawrence de Leon, PSC head of finance and investor relations, said the company is allotting up to PHP2 billion in capital expenditures this year to support the opening of up to 300 new stores.
De Leon bared the company's investment plan for this year after its growth momentum slowed in terms of revenue generation and store expansion in 2020 and 2021 amid Covid-19 lockdown restrictions.
"As mobility improves, we are seeing better sales numbers… Sales continue to improve and it also allows us to expand our footprint," he said, adding that its first quarter 2022 profitability already exceeded pre-Covid 2019 level which is "very favorable".
For the first quarter of 2022, the company posted systems-wide sales of PHP13.5 billion, up by 8.2 percent growth from PHP12.5 billion in the first quarter of 2019.
De Leon said it registered two years of consecutive net losses in 2020 and 2021 from a profitable year in 2019 of PHP1.4 billion.
"So the impact of CREATE (Corporate Recovery and Tax Incentives for Enterprises), which is only one-time on deferred tax assets, was already reflected for the year 2021. And moving forward, we expect to benefit from the reduction in the corporate tax rate from 30 percent to 25 percent and this is favorable for the business since it will allow us to reinvest our earnings to further growing our store footprint nationwide," he added.
Republic Act 11534 or the CREATE Act introduces reforms to the corporate income tax and incentives systems. (PNA)