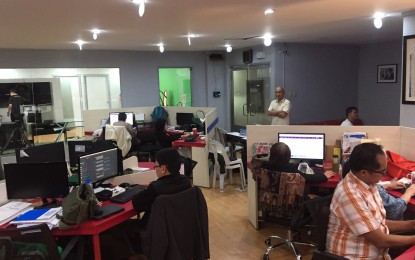 MANILA – Ensuring the welfare of government workers is a vital component of nation-building, especially in times of crisis, hence the full support of the Commission on Human Rights (CHR) on a bill that targets to increase the economic relief allowance of government workers.
Senate Bill No. 60, authored by Senator Francis Escudero, seeks to double the amount being received by some 1.8 million government employees under the Personnel Economic Relief Allowance (PERA).
Raising the PERA amount from PHP2,000 to PHP4,000 will help state workers cope with the higher prices brought about by the Covid-19 pandemic and oil price hikes.
Jacqueline Ann de Guia, CHR Executive Director, said the measure also proposes to provide automatic yearly adjustment -- equivalent to any increase in the annual inflation rate.
She asked lawmakers to support the urgent passage of the bill that will "ensure timely economic relief for all government workers and their families."
"Government workers are expected to be responsive, to prioritize their public duties at all times, and to make necessary sacrifices in the exigency of service, particularly during times of crisis and disaster," she said in a statement on Friday.
De Guia added that the measure will encourage more government workers to continue rendering their services with the assurance that their financial needs during inevitable economic changes and other crises.
"It is notable that the bill also seeks to be responsive to the annual inflation rate through equivalent and automatic yearly adjustment," she added.
The bill is a form of "genuine recognition of the contribution and sacrifices of all government employees" and will "uphold the value and dignity of state workers" during this critical period of recovery from the pandemic, de Guia said. (PNA)