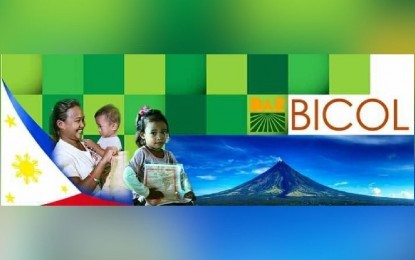 LEGAZPI CITY – A total of 103 agrarian reform beneficiaries (ARBs) in Sorsogon province, under the Support to Parcelization of Lands for Individual Titling (SPLIT) project, have recently received their electronic land titles (e-titles).
In a statement on Friday, provincial agrarian reform program officer Nida Santiago said the distribution was done in June, coinciding with the celebration of the 34th anniversary of the Comprehensive Agrarian Reform Program (CARP).
"The distribution of the generated titles is just the beginning of the delivery of agrarian reform for our beneficiaries. Aside from this title, we would like to give them the support services and the agrarian justice that they need," she said.
Seven farmer-beneficiaries in Juban town received their titles covering 18.94 hectares of land in Barangay Buraburan.
The door-to-door distribution of 10 e-titles covering 21.04 hectares to 10 ARBs in the villages of Tugas and Balocawe in Matnog was also covered.
Thirteen beneficiaries in Pilar town each received e-titles the following day.
The landholdings are located in the villages of Poctol, Esmeralda, Bayawas, and San Antonio covering an area of 30.13 hectares.
Santiago personally handed 32 e-titles to 31 ARBs in Barangay Escuala in Casiguran and another 27 land titles were received by 24 ARBs from the coastal barangay of Behia in Magallanes.
The government-owned distributed lands are from the Department of National Defense, covering a total area of 38.78 hectares.
The DAR personnel also distributed 35 e-titles to 18 ARBs in Donsol, Barcelona, Bacon District, and Sorsogon City.
DAR-Sorsogon said the e-title symbolizes life's challenges in making the land productive, as well as in accessing responsive support services. (PNA)