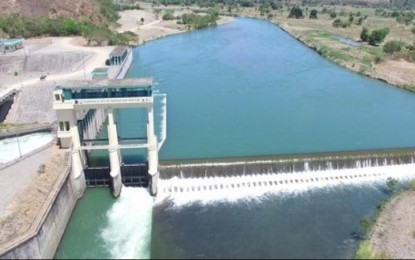 CABANATUAN CITY, Nueva Ecija – The mammoth Pantabangan dam and other irrigation facilities within the Upper Pampanga River Integrated Irrigation System (UPRIIS), were spared from damage by the magnitude 7.0 quake that hit most parts of northern Luzon.
This was based on the initial assessment made by the field engineers as instructed by UPRIIS department manager Rosalinda B. Bote.
These facilities include Masiway Dam in Pantabangan (under Dam and Reservoir Division), Tayabo Dam in San Jose City, Torre and Cojuangco dams in Talavera, Macanae Dam in Lupao (Division I); Vaca Da in Llanera, Murcon in Talavera, Rizal Dam in Rizal (Division II), Atate and Aulo dams in Palayan City, Upper Tabuating Dam in Gen. Tinio (Division III); and Peñaranda dam in Peñaranda (Division IV).
Bote, however, said that further site inspection and evaluation of the dam and its appurtenant structures, irrigation facilities, and office buildings along with other in-progress rehabilitation and construction of infrastructure projects, are being conducted.
"Initial analysis on data are categorized as intensity IV, perceived shaking as light," she said in an interview on Friday.
Bote instructed all UPRIIS engineers to strictly monitor the dams and major irrigation facilities so as not to impede the delivery of irrigation water.
Meanwhile, the proposal to put up an aquaculture park in the Pantabangan dam is now underway.
The Bureau of Fisheries and Aquatic Resources (BFAR), as well as other concerned agencies and the local government of Pantabangan, have conducted a meeting on the harmonization of operational guidelines on the proposed aquaculture park.
BFAR Regional Director Wilfredo Cruz said among the issues discussed during the meeting were the proposed guidelines of operation, activities, and structures to be allowed, technical conditions to be followed as well as the requirements to be submitted by technical users and other pertinent matters.
He said most issues were settled and all agency representatives agreed to make adjustments at their end and to come up with one unified manual for the users.
Once harmonized and finalized, Cruz said this will be presented to the Protected Area Management Board for review.
Pantabangan Dam is a multi-purpose dam mainly used for hydroelectric power generation and irrigation for the rice fields of the province but nearby communities have also made a living out of fishing in the reservoir.
Considered one of the largest in Southeast Asia and one of the cleanest in the Philippines, the construction of the dam began in 1971 and was inaugurated in 1977 by then President Ferdinand Edralin Marcos. (PNA)