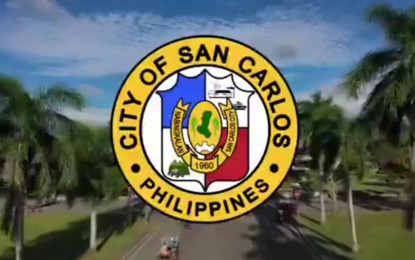 BACOLOD CITY – Mayor Renato Gustilo of San Carlos City, Negros Occidental said he welcomes the protest against the construction of the 300-megawatt (MW) liquefied natural gas (LNG) combined cycle power plant in their city, being proposed by Reliance Energy Development, Inc., a wholly-owned subsidiary of SMC Global Power Holdings Corp.
As of Friday, calls to revoke the resolution of non-objection (RONO) passed by the Provincial Board continue, particularly from Bishop Gerardo Alminaza of the Diocese of San Carlos and various environmental groups.
"They want to rally in San Carlos, we will welcome them. I will issue them (a) permit. They can rally in front of the City Hall from 8 a.m. to 5 p.m. They can stay there the whole day, I will even give them food," Gustilo told reporters.
The proposed LNG power plant is expected to rise at the San Carlos Ecozone in barangays Punao and Palampas.
He said the progress of the project could be discussed by the proponent but on the part of the local government unit (LGU), they acknowledge that LNG is one of the sources of energy allowed by the national government.
"Who am I to object?" Gustilo said.
He said those who protest against the LNG plant are using electricity from coal-fired power plants in Panay and Cebu, which are the power suppliers of electric cooperatives in Negros Occidental.
"If they do not want fossil fuel, they should cut off electricity in their homes," he added.
Last week, Alminaza led environmental groups in calling on the Provincial Board to revoke the RONO, pointing out that the project's Environmental Impact Assessment (EIA) is still being prepared by the proponent.
He cited the Department of the Interior and Local Government Memorandum Circular 22-018, which states that the LGU cannot issue a letter of no objection without an EIA.
"We maintain that the resolution of non-objection from the Provincial Board is premature, invalid, and is not representative of the multiple stakeholders from San Carlos, who openly objected to the LNG project during the public scoping," the bishop added.
Last March, Gustilo said the city government welcomes the project since it would provide job opportunities and generate income for the northern Negros city, which already hosts a bio-ethanol and a biomass power plant, as well as two solar power farms.
"With these big projects, I envision San Carlos City to be a power hub in (the) Visayas and Mindanao," he said. (PNA)