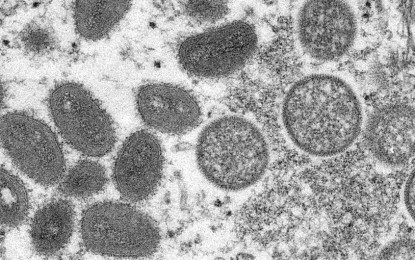 SAN FERNANDO CITY, La Union – The Department of Health - Center for Health Development (DOH-CHD) 1 (Ilocos) has been preparing for the possible entry of monkeypox into the region.
In a phone interview on Friday, DOH-CHD-1 medical officer Dr. Rheuel Bobis said even before the report on the entry of monkeypox into the country, they have already requested the health facilities in the region to prepare isolation rooms in hospitals.
The DOH-CHD-1 has also coordinated with the provincial health offices (PHO) of the four provinces regarding the guidelines for conducting surveillance for monkeypox.
"By now, the PHOs already know how to determine the signs and symptoms of a monkeypox patient," Bobis said.
The DOH central office, he said, has been coordinating with the international community to acquire vaccines against the disease that would give the people protection.
Bobis also urged Ilocos residents to be vigilant and aware of the symptoms.
"If we would see symptoms in us or in somebody else, just keep a distance from this person as the monkeypox is transmitted through close contact on the secretion of wounds of the patient," he said.
Bobis also advised travelers who suspect they have the disease to submit themselves to health facilities for testing and isolation.
He said the first confirmed monkeypox patient in the country is currently isolated.
Monkeypox's appearance is similar to smallpox but the lymph nodes of the patients swell and they experience severe headaches. The rashes develop equally unlike in chickenpox wherein rashes have different stages.
According to the World Health Organization, monkeypox is an infectious disease caused by the monkeypox virus and characterized by a severe rash, typically self-limiting, but can lead to severe illness or death.
It added that death occurs in up to 11 percent of cases, most often in the young age group. (PNA)