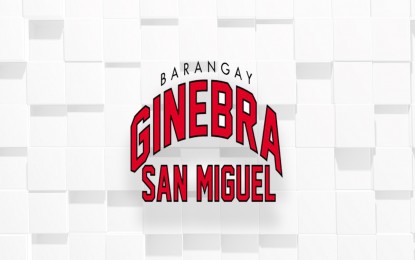 MANILA – Ginebra bounced back mightily from an ugly third quarter and surged ahead in the final frame to clip Meralco, 94-87, in Game 2 of their PBA Philippine Cup quarterfinal series at the FilOil EcoOil Center in San Juan City on Friday.
Appeared to be smooth sailing to the series equalizer after erupting for 31 points in the second quarter for a 56-45 halftime lead, the Gin Kings returned after the intermission struggling as the Bolts held them to just 13 in the third period even as the latter took a 71-69 lead entering the fourth.
Ginebra recovered just in time as the team outscored Meralco, 25-16, in the payoff frame to finally secure the victory in the intense showdown.
"This game wasn't for boys. This is a man's game today. It was physical, rough-and-tumble," Coach Tim Cone described the game, adding that more should be expected once they face off again on Sunday night in the rubber match of the best-of-three series at the Mall of Asia Arena in Pasay.
Japeth Aguilar fired 25 points with eight rebounds and five blocks for the Gin Kings, while Christian Standhardinger added 15 points, 12 rebounds, seven assists, and one steal.
Cliff Hodge fired a conference-high 25 points with two rebounds, five assists, and two steals for the Bolts. (PNA)