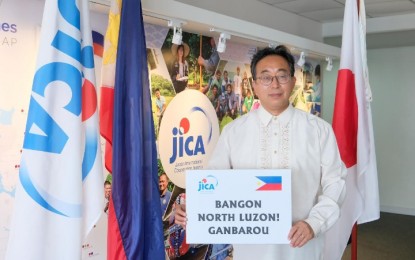 MANILA – The Japanese government is providing emergency supplies to support Manila's response efforts after the magnitude 7 earthquake that devastated Northern Luzon this week.
The donation, to be coursed through the Japan International Cooperation Agency (JICA), includes 100 camping tents, 500 sleeping pads, 100 rolls of plastic sheets, eight sets of generators, conversion plugs, and 100 water containers.
In a statement Friday night, JICA Chief Representative to the Philippines Takema Sakamoto expressed his deepest sympathies to the people affected by the earthquake.
"Kasama niyo kami (We are with you). Our thoughts are with those who suffered from this disaster. Acknowledging these are challenging times, we sincerely reaffirm our support to the Filipino friends," he said.
"We have already decided to provide our disaster relief supplies and the Japanese experts already in the Philippines are willing to share their knowledge and experience with front-line government agencies involved in disaster management and recovery."
The Japanese Embassy in Manila also promised to provide necessary assistance for the recovery and rebuilding of affected areas, "taking into account the needs of the Philippines." (PNA)