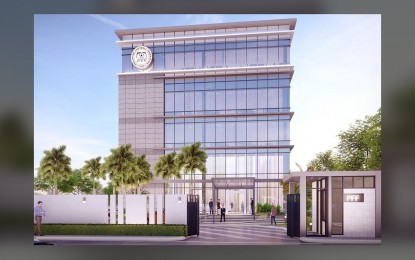 CARMONA, Cavite – The Philippine Football Federation (PFF) has begun the construction of its new headquarters here -- a five-story office building with state-of-the-art facilities that would help in the advancement of the federation's functions.
PFF president Nonong Araneta, secretary general Ed Gastanes, Philippine Sports Commission (PSC) officer-in-charge Guillermo Iroy, and officials of international body FIFA and Asian Football Confederation (AFC), graced the groundbreaking ceremonies along Sugar Road.
"I'm just happy that having a new headquarters is becoming a reality for Philippine football," Araneta said in an interview. "We need a new headquarters for developing the popularity of the sport in this country."
He revealed that the AFC granted the PFF USD800,000 for buying the lot while FIFA is taking care of the finances for building the office.
A fitness and rehabilitation gym will be included in the new PFF office.
While the new PFF building will be far from the metropolis compared to the federation's current office in Pasig City, near the PSC, Araneta said it is high time for a new "House of Football".
"You've seen our headquarters in Pasig, which is not very conducive. The organization is growing and expanding so we need a new place," he said. "Doon sa PFF ngayon, siksikan na (It's crowded in our current office). Now, we have enough space for our employees."
The new PFF headquarters is expected to be completed by 2023, in time for the country's stint in the FIFA Women's World Cup in Australia and New Zealand.
The new PFF office is directly accessible to the PFF National Training Centre (NTC) as they share the same main road.
The Sugar Road Gate of the San Lazaro Leisure Park, where the NTC is located, is closed for now as part of Covid-19 protocols.
The PFF plans to reopen the gate once the new PFF office is operational.
"We're going to have two buses that will be there [in the PFF headquarters], which will be used by our national team and our employees to ferry them here," he added.
For now, the national football staff, the Azkals, and the Filipinas, are being transported to the NTC from Metro Manila, although holding their training sessions at the Rizal Memorial Stadium in Manila is another option.
Araneta said there is also a plan to build a dormitory for both the Azkals and Filipinas by 2024. (PNA)