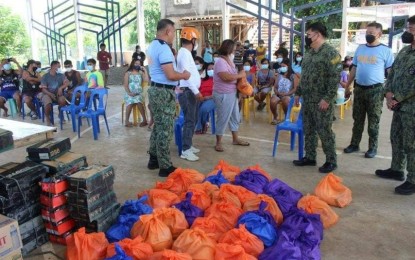 MANILA – The Philippine National Police (PNP) is among the busiest agencies in rescue and response efforts in earthquake-hit areas in Northern Luzon but law enforcement remains its top priority.
Lt. Gen. Vicente Danao Jr., PNP Officer-in-Charge, said in a statement Sunday that police officers must remember that peace and order cannot be a casualty
"We are being challenged by this natural disaster but our fighting spirit won't falter. We must show strength during this trying time," Danao said.
A day after the magnitude 7 quake on July 27, with Tayum, Abra as epicenter, the Pampanga police conducted a buy-bust operation that hauled more than PHP400 million worth of illegal drugs and arrested a key drug player.
"I laud our operatives for showing the public that we are still on top of the situation despite the limitations brought by the aftermath of the earthquake," Danao said.
The PNP also vowed to check on the condition of personnel directly affected by the quake.
"They will undergo necessary debriefing so they can work productively without any reservations. We also consider the welfare of our personnel," Danao said. (PNA)