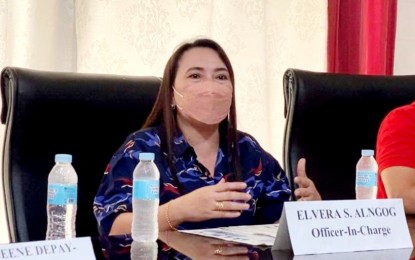 MONTEVISTA, Davao de Oro – An official of the Northern Davao Electric Cooperative Inc. (NORDECO) announced Sunday that the submarine cable project on the Island Garden City of Samal (Igacos) in Davao del Norte that will address its power woes will be operational next year.
In a press briefing here, Elvera Alngog, NORDECO officer-in-charge, said the project is already 75 percent complete and the remaining 25 percent which is the laying of the cable will be done before the year ends.
She said the cable which is fabricated in Italy will be transported to the country next month and after its installation, it will be operational on the first quarter of 2023.
"The [cables] will have a three-month travel via sea and as soon as it will arrive in Samal, the laying of cable will just take about 15 days. Then all is good," Alngog added.
With a total cost of PHP1.1 billion, the 14.7-kilometer submarine cable project will connect Barangay Aundanao in Igacos, to the Pantukan grid.
"This will address the power shortage in Samal since the demand in the island is increasing," Alngog noted.
She also said various developers and investors have expressed their intentions to expand their businesses on the island.
"It is more than enough. It will suffice the power requirement in the island," Alngog added.
Meanwhile, she vowed to continue providing better services for their member-consumer-owners (MCO) after President Ferdinand Marcos Jr. vetoed House Bill 10554 which would expand the franchise coverage area of Davao Light and Power Company, Inc. (DLPC). (PNA)