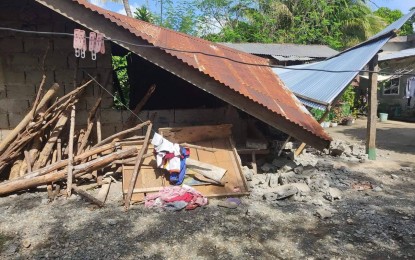 MANILA – The Philippine National Police (PNP) on Monday alerted police units to be on the lookout against unscrupulous traders who engage in unfair trade practices in the aftermath of the magnitude 7 earthquake that hit Abra and other nearby provinces.
PNP officer-in-charge, Lt. Gen. Vicente Danao Jr., said the police will assist the Department of Trade and Industry (DTI) in the implementation of price freeze on basic commodities in Abra, pursuant to the Republic Act 7581 or the Philippine Price Act.
"The PNP is tasked to aid in the enforcement of the mandate within the jurisdiction of the LGU concerned. We also take part in monitoring market activities against hoarding, profiteering, price manipulation and unfair trade practices," Danao said in a statement.
Abra was placed under a state of calamity on July 28, which means a price freeze will be in effect in the province for not more than 60 days.
"If we receive report regarding the possible violation, then we will work hand-in-hand with the DTI and LGU (local government unit) to check on the veracity of the alleged illegal act and conduct operations if such complaint warrants immediate action," said Danao.
Business establishments proven to have violated the price freeze shall be imposed with a fine amounting from PHP5,000 to PHP1 million and/or imprisonment for a period of one year to 10 years.
"This is high time to show unity and compassion, instead of taking advantage of the situation resulting to committing criminal acts. We encourage our "kababayans" to immediately report to us cases of hoarding, massive price increase and other forms of blatant profiteering. We will act on it immediately in coordination with DTI," Danao added. (PNA)