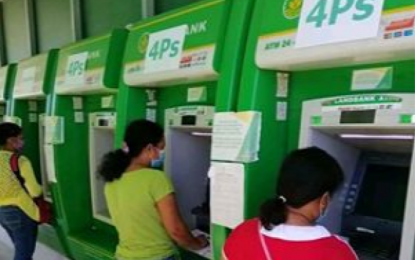 MANILA –The Department of Social Welfare and Development (DSWD) announced on Monday that its "Listahanan 3" database has identified 5,599,091 poor households from the 15,487,655 assessed nationwide.
"Listahanan 3" or the National Household Targeting System for Poverty Reduction (NHTS-PR) is an information management system that establishes a database of poor households and will serve as basis in identifying potential beneficiaries for social protection programs and services.
Its main objective is to formulate a unified criterion for the identification of poor households through scientific means.

DSWD Secretary Erwin Tulfo said the agency will trim down the list within three months to accommodate 4.4 million in their poverty reduction program Pantawid Pamilyang Pilipino Program (4Ps).
"There will be a grand launching soon," he said during an online briefing.
Earlier, it was reported that about 1.3 million will be delisted from the 4Ps list after confirmation that they have been identified as non-poor.
Justin Batocabe, National Household Targeting Office director, clarified that the list is just as one of the many bases on 4Ps' eligibility.
"The Listahanan gives a pool of prospective beneficiaries where the 4Ps and any other government projects, depending on their established criteria, may select from," he said in an interview.
All encoded information were subjected to Proxy Means Test (PMT) for the generation of the list of poor households.
The PMT is a statistical model that estimates the income of families using the proxy variables indicated in the Household Assessment Form of potential beneficiaries.
The third nationwide household assessment started in 2019 but the Covid-19 pandemic halted the house-to-house validation.
Access to the "Listahanan 3" database may be requested from the DSWD - National Household Targeting Office ([email protected]) or through DSWD field offices. (PNA)