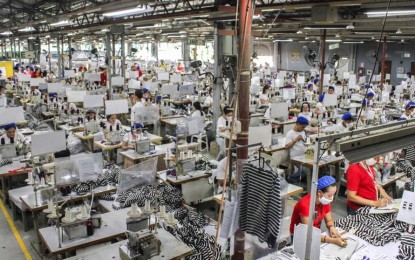 MANILA – The Philippines' Manufacturing Purchasing Managers Index (PMI) in July 2022 registered a slight improvement, S&P Global reported Monday.
The country's manufacturing performance last month was pegged at 50.8, lower than the 53.8 index in June this year.
PMI above 50 indicates improvement of the sector while index below the neutral score shows deterioration of the industry.
"Data from the latest PMI survey indicated a loss in growth momentum at goods producers in the Philippines. Renewed contractions in output and new orders, albeit only mild, were recorded in July. The headline figure slipped to 50.8 in July to signal the slowest expansion since January," S&P Global Market Intelligence economist Maryam Baluch said.
The report said Philippine manufacturers slowed down in July as output and new orders dropped last month.
The ongoing coronavirus disease 2019 (Covid-19) pandemic and uncertainties in the global market continue to weigh on export demand, S&P Global added.
Manufacturers were also "unenthusiastic to make purchases" in July as inflationary pressures mount further.
"Overall, muted growth across the Filipino manufacturing sector adds caution to the air as inflationary pressures continue to heat up," Baluch said.
On the other hand, companies increased their headcount in the previous month, which addressed backlogs of work.
Hiring activities of local manufacturers increased for three straight months.
Philippine-based manufacturers expressed optimism for the next 12 months despite challenges in the global and local market, such as demand, inflation, and logistics challenges.
"Despite the downside risks to growth arising from greater inflationary pressure, the outlook for the coming 12 months strengthened in July, with firms upbeat and remaining hopeful of a better global economic climate," Baluch said. (PNA)