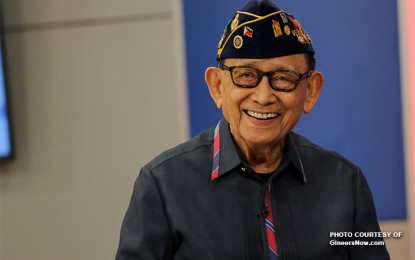 MANILA – The Supreme Court (SC) on Monday recognized the contributions of the late former president Fidel V. Ramos, describing him as a "true defender of freedom and democracy who had shown courage and loyalty to the country."
Just like other government agencies, the Supreme Court ordered that the Philippine flag be flown at half-mast in all courthouses in honor of Ramos, who died at age 94 on Sunday.
"We in the judiciary will always remember President Ramos as a proponent of justice and judicial reform. During his presidency, he consistently pledged his support to the judiciary's campaign for modernization and judicial excellence. His commitment to justice helped strengthen the judiciary," the High Court said in a statement.
Ramos succeeded Corazon Aquino and was president from 1992 to 1998.
He made 14 appointments to the SC starting with Associate Justice Jose Melo in 1992 while Justice Fidel Purisima was his last appointee in 1998.
Among those he appointed as associate justices were Reynato Puno in 1993 and Artemio Panganiban in 1995.
Puno and Panganiban would later become Chief Justices, appointed by President Gloria Macapagal Arroyo in 2005 and 2006, respectively. (PNA)