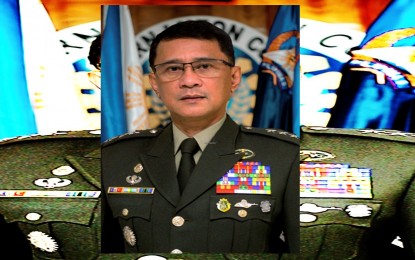 MANILA – Newly-appointed Armed Forces of the Philippines (AFP) chief, Lt. Gen. Bartolome Vicente Bacarro, will have more time to implement reforms and institutionalize policies that would be beneficial to the military, the Department of National Defense (DND) said on Monday.
"Lt. Gen. Bacarro's appointment as Chief of Staff bodes well for the AFP as he will be given a longer period to implement reforms and institutionalize policies that will redound to the benefit of the organization," said DND officer-in-charge, Undersecretary Jose Faustino Jr., in a statement.
Bacarro will be the first key officer appointed under Republic Act (RA) 11709 which took effect last July 1, which mandates, among others, a fixed tour of duty of three years for the AFP chief and other military officers holding key positions.
He is the current commanding officer of the AFP Southern Luzon Command. He has also served as commander of the 2nd Infantry Division and the 502nd Infantry Brigade of the 5th Infantry Division.
In 1991, Bacarro was awarded the Medal of Valor, the highest award for combat in the AFP, for his gallantry during a 10-hour encounter with 150 New People's Army (NPA) rebels in Maconacon, Isabela earlier that year.
Bacarro replaces Gen. Andres Centino, who is slated for a new post under the present administration.
"We also extend our profound gratitude to General Andres C. Centino, and wish him well as he embarks on a new chapter of his career," Faustino said. (PNA)