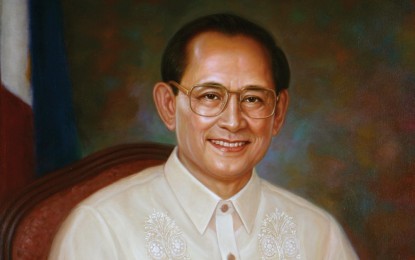 MANILA – The Philippine Coast Guard (PCG) is mourning the passing of former president Fidel V. Ramos and hailed his "patriotism" and "selflessness" during his time in office.
In a statement on Monday, PCG chief, Admiral Artemio Abu, said it was in 1998 when Ramos transferred the PCG to the then Department of Transportation and Communications (DOTC).
"We express our sincere condolences to the bereaved family of former president Ramos. He was a leader who exemplified patriotism and served fellow Filipinos with utmost selflessness," Abu said.
Under Ramos, he said the PCG learned how to become a "symbol of hope and pride" as a uniformed service.
"Mr. President, Sir, rest in peace. We will continue to pursue the path of public service you trailblazed," he said.
On Sunday, Ramos passed away at the age of 94. He served as the president of the Philippines from 1992 to 1998.
Under Executive No. 477 signed on April 15, 1998, the PCG was transferred by Ramos to the DOTC from the Office of the President, with the DOTC assigned to exercise "administrative supervision" over the PCG. (PNA)