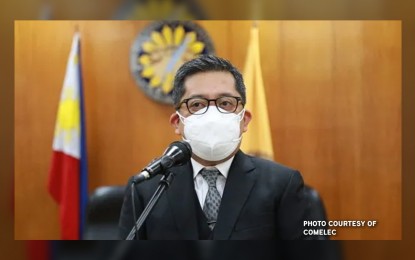 MANILA – Veteran election lawyer George Erwin Garcia has vowed to introduce reforms as he returns to the Commission on Elections (Comelec), this time as its chief.
"Under my watch, the Comelec will aim for meaningful reforms that will resolve issues identified by stakeholders and the voting public. These will include structural reforms that will strengthen good governance founded on accountability, transparency, and integrity," Garcia said in a statement.
Garcia also assured that he will continue to uphold the poll body's independence.
"Rest assured that I will remain impartial and independent as a Comelec chairman. The will of the people will be the supreme law," Garcia said.
He also thanked President Ferdinand Marcos Jr. for choosing him to lead the poll body.
"It is a privilege to lead the constitutional commission that enables our right to suffrage. As I have said before, given the chance and choice, I will always choose to serve in the Commission on Elections," he added.
The Comelec-EU (Employees Union) hailed the appointment of the former Commissioner to head the Commission.
"A brilliant election lawyer and an outstanding communicator, we believe President Marcos made the perfect choice in naming him to lead the Comelec," the group said in a statement.
The union also expressed hope that Marcos will "consider naming insiders to vacant Commissioner posts".
Garcia together with former Comelec Chairperson Saidamen Pangarungan and former Commissioner Aimee Neri, were bypassed by the Commission on Appointments last June.
They were appointed to their posts in March by then President Rodrigo Roa Duterte.
The poll body is currently composed of Comelec acting chairperson Socorro Inting and Commissioners Marlon Casquejo, Aimee Ferolino and Rey Bulay. (PNA)